Product added to the cart!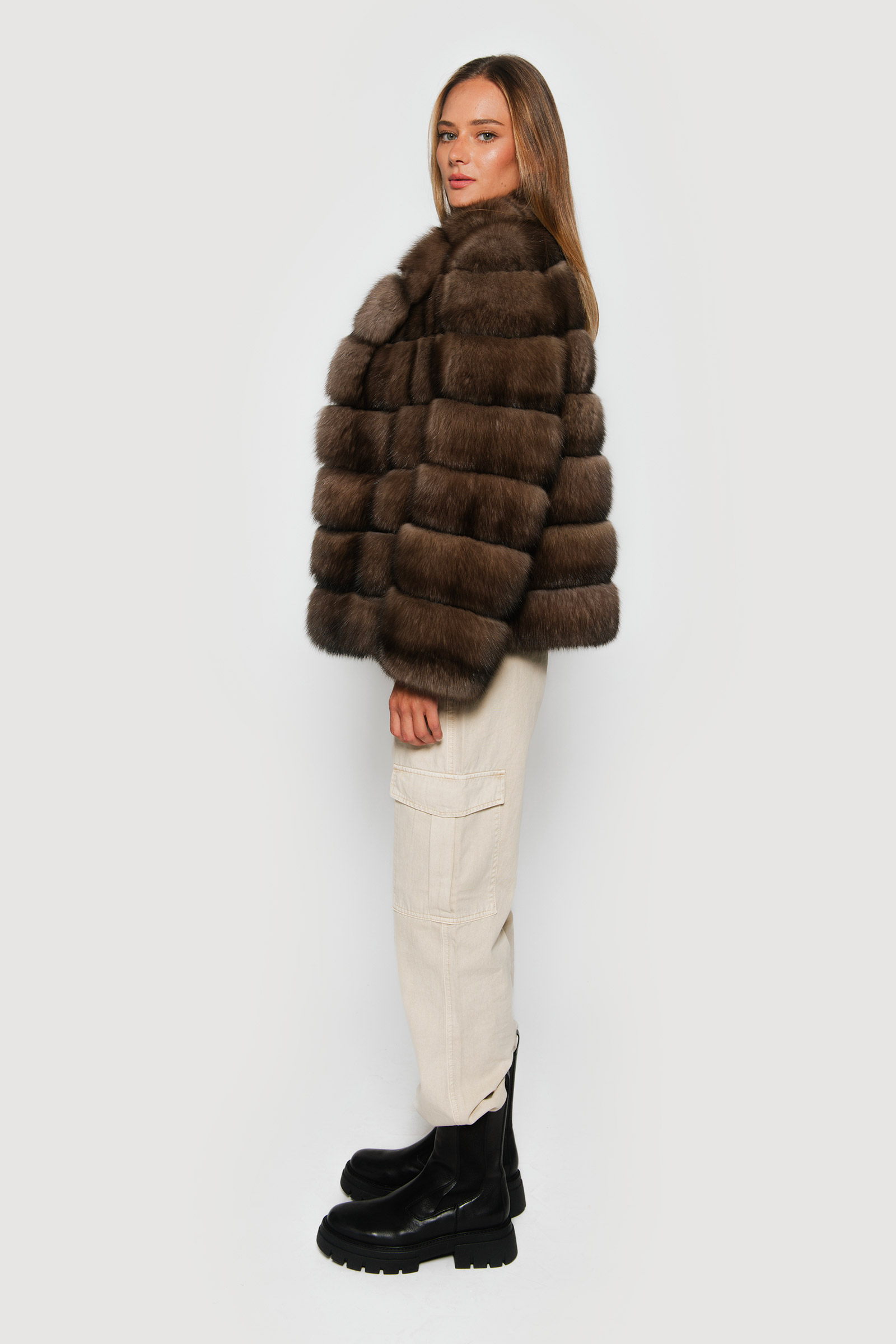 Tech jacket with graphite sable
Wanna know more about this coat?
Discover versatility and style with Braschi's Reversible Jacket. This unique piece features tech fabric on one side and horizontal processed graphite sable on the other. Embrace Italian craftsmanship and make a fashion statement with Braschi.
2-14 days
30 days to return it
Product code: TMF08.R
Composition: 100% sable, 90% poliammide / 10% elastan
Model height: 177cm
Size worn in pictures: 44
Our payments are 100% safe.
We accept the following payment methods:
Credit Cards: Visa, MasterCard, and American Express.
Paypal
Shipping costs and delivery times vary depending on the region and will be calculated during checkout.
Braschistore.com is committed to protecting the environment. That's why we deliver every order in packaging made entirely from recyclable materials. Additionally, a portion of our packaging is certified to the FSC standard and contains recycled raw materials.
If a product does not meet your satisfaction, you can return it  within 30 days of receipt – excluding customized products.
Specifiche prodotto
Codice prodotto: TMF08.R
Composizione: 100% sable, 90% poliammide / 10% elastan
Altezza della modella: 177cm
Taglia indossata dalla modella: 44
Resi e cambi
Se un prodotto non ti soddisfa, puoi restituirlo gratuitamente entro 14 giorni dalla ricezione – esclusi prodotti personalizzati.
In alternativa, puoi richiedere un cambio di colore e/o taglia dello stesso prodotto.
Pagamenti e sicurezza
I nostri pagamenti sono sicuri.
Accettiamo i seguenti metodi di pagamento:
Carte di Credito: Visa, MasterCard e American Express.
Paypal
Bonifico Bancario
Spedizione
Spedizione gratuita.
In Europa viene utilizzato il servizio DHL Express e i tempi di consegna sono di 3-5 giorni lavorativi.
braschistore.com si impegna per salvaguardare l'ambiente. Per questo consegna ogni ordine in packaging interamente realizzato con materiali riciclabili. Inoltre, parte del packaging è certificata in base allo standard FSC e contiene materia prima riciclata.